Profit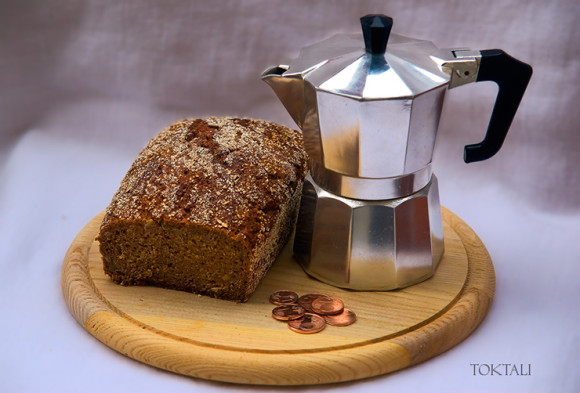 Whenever I look out of window, and see a piece of blue sky, roofs with black dots of crows at antennas, and hear distant lulling clang of tram, I feel piece and sweet anticipation of new rendezvous with Vienna. I go out and gaze at surrounding curious subjects as newly born soul and wish I would walk forever and lose myself in the city, where every street is terra incognita and deja vu. But if I dwell not in parks or secluded suburban streets, but move to the center, where heart of the city beats, very soon tiredness and gloomy indifference go down as fog at me. It is monotony, that saddens me. As many other cities of the world, Vienna central streets are there mostly for shops and cafes.
Accepting my destiny of frustrated pedestrian, und would enter all boutiques that will come my way, one by one, responding to appealing grace of mannequins in shop windows.
Avoiding enthusiastic assistance of sales-women, I would look at long rows of cloth and brood over the fact that many shops live on one simple operation of selling goods, that were produced in China, East Europe and countries of the third world.
By other words, trade gets profit at difference of prices. This wool pullover was made somewhere at the other side of globe and brought here for sale. Group of worn out factory women knitted it  and probably got their decent  share as 20 cents for item, and then the managers, drivers, pilots, watchmen got their modest rewards too. But main payment would be received by local shop-keepers, when you enter Vienna shop and buy this pulli for 40 euros.
All that surrounds us in the world, including ourselves, are the clots of energy. Every object, such as pen, shirt, sweater, picture – contain accumulated energies of their original designers and producers. Sale or resale don't add anything to it. It only reduces rate of creativity in this world.
In case of second-hand, Caritas or Kleidung für Entwicklung shops, process of exploitation of initial producer energies is mostly vivid. I often visit such shops from pure curiosity. My dream to find original item for low price never comes true. Ladies who make themselves very busy putting price labels at things that were thrown away or brought by others as gift, do this in such way that any bargain becomes impossible. Relative usability of item is always accompanied by corresponding price. Long line of profit-dealers feed themselves at creative impulse of initial producer who got his twenty cents for colossal input in world economy.
What about numerous cafes and restaurants, which like mushrooms after rain appear and also disappear without further notice in the city? I ask all my acquaintances about their restaurant preferences, and always try to visit the place. Feeling expectant about dishes prepared elsewhere, you must pay for your expectations.
Struggling with heart-burn afterwards, I can never be sure that restaurant did not make deal on left-overs and bought cheapest starting ingredients. Left-overs are remains of food prepared and served before and put in second use, which nutritive values are low and influence on digestive system is harmful.
Initial creator – cook, or dish-washer, gets his modest reward for hastily prepared food. The price of dish would include also input for salaries of restaurant personal, including future restaurant owner Porsche car.
Even in such quite respectable fish restaurants as Nord See with their tourist-orientated prices, you can witness how they instantly put your order of vegetables and fish in micro-wave oven, what leaves the question when this particular dish was cooked without answer.
What one can say about many other restaurants whose kitchen manipulations we can never observe?
There are thousands of cafes and cloth shops in Vienna. Why? What originates this multiplicity? Local view is that Vienna nourishes itself mercilessly from tourists. Global view is policy of bringing up of new consumers generation, who are encouraged for new and new expenses. Cumulative image of such consumers is gigantic blind fat worm in silk gowns with nothing more except palate and anal holes.
How streets of our cities would look, if shops and restaurants had idea not to suck, but to serve us? May be it would be more space and light there.
Or the streets would be completely empty?