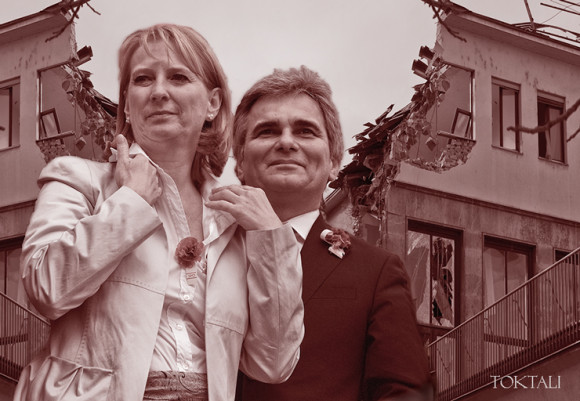 Minister Doris Bures and Werner Faymann (SPOe) with Westbahnhof under reconstruction in background.
I must confess I had sent emails to representatives of all Austrian political parties offering my services as photographer, and Franz Voves – governor of Styria (SPOe) was the only one who replied. Thanks, Franz! When I photographed you, I was fantasizing how it could be to travel together with you in one compartment of Trans-Siberian express. Usually there is rather pleasant vibration in the trains.
Doris Bures (born 3 August 1962) is an Austrian politician (SPÖ). She is the Second President of the Austrian National Council (2014-2017), she was its President. From 2008 to 2014, she was the Austrian Federal Minister for infrastructure.